Oh, the wild and wacky world of news reporting. Always a source of quality entertainment. Let's see what made the headlines this week, shall we?
"Mom, why does this taste so funny?"
You know what they say about working with animals . . .
Seriously. Never work with animals.
Slow news day?
This guy's got some mad reporterin' skills: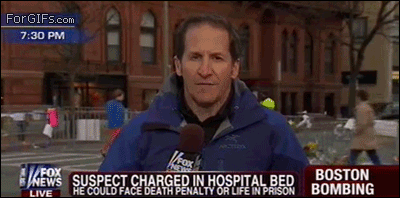 Speaking of reporters, this guy has some seriously impressive credentials.
And finally, I'll leave you with this bit of fun from down under:
HAVE A GREAT WEEKEND, EVERYONE!