It's almost Father's Day! And if you're lucky enough to have a great dad (like me!), you should be reminding him of just how awesome he is. Here's a collection of great and awesome Dad stuff to put you on the right track.
First, we'll start with the Dad who's entirely too social on social media:
And how about these dads? Age is just a number, folks (at least until you throw your back out):
Fierce Dad is fierce (and so are the fierce kids!)
Then there's the SuperDad at Pixar who made his kid into a superhero! Read the full story here.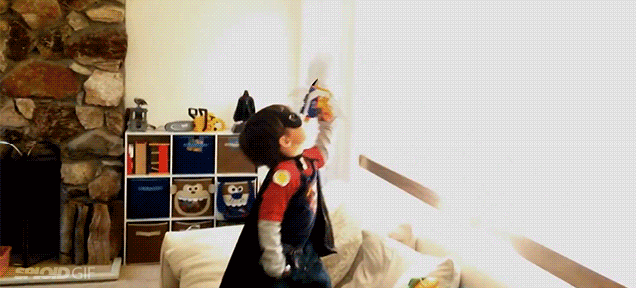 I'll title this one "Only the best for Dad."
Cyanide & Happiness teaches us all about Dad jokes:
And finally, I'll leave you with this because it's just plain wonderful. It's a fifteen minute video, but worth the watch. Two brothers take on the dream of restoring their father's 1969 Norton Commando motorcycle:
Happy Father's Day to all
the great Dads out there!
You're the real unsung heroes
and you deserve your day!!